The UCF Athletics Association and UCF Sports Properties announced Tuesday a partnership with Huey Magoo's to be the official chicken tenders of UCF Athletics. As part of the partnership, Huey Magoo's will add to the concession menu options for fans at all UCF football and basketball home games.
Huey Magoo's, "born and breaded in Orlando," was founded in 2004 by Matt Armstrong and Thad Hudgens, two southern boys with a passion for quality chicken and a penchant for serving others. Alongside the original two co-founders, the Huey Magoo's team is led by President and CEO, Andy Howard.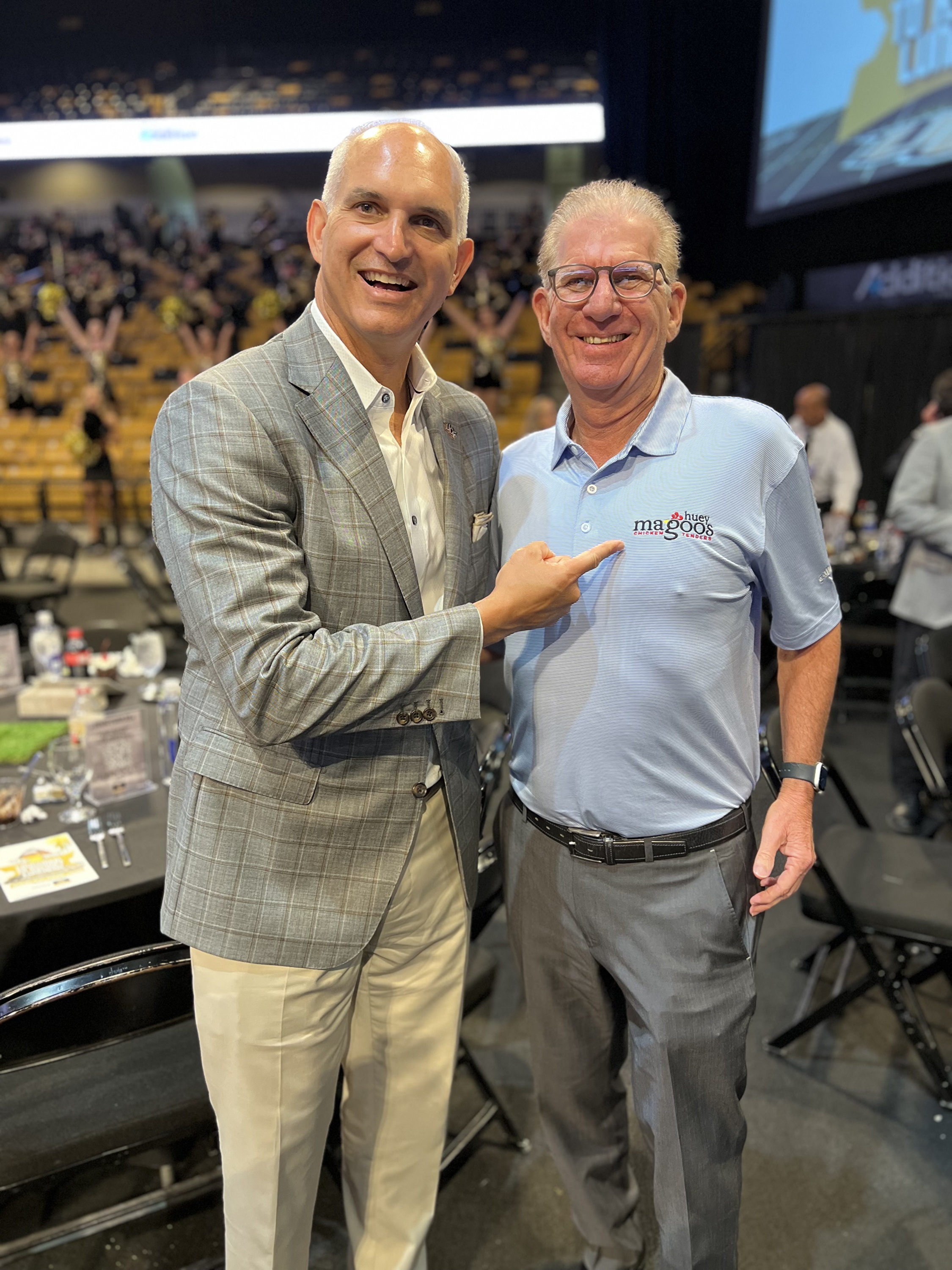 Huey Magoo's debuted the partnership on Aug. 31 at the football season opener against Kent State. The Huey Magoo's concession stand is located on the west concourse of the stadium and will serve tenders, fries, and classic Huey Magoo's dipping sauce.
Located throughout the country, Huey Magoo's has 30 stores in the state of Florida including a store in the UCF Student Union.
UCF football returns to action this weekend when the Knights travel to Boise, Idaho, for a matchup against Boise State on Saturday, Sept. 9. Kickoff is slated for 7 p.m. ET from Albertsons Stadium and the game will be broadcast on Fox Sports 1 and 96.9 FM The Game.
The Knights play Villanova in their next home game on Sept. 16 at 6:30 p.m. ET at FBC Mortgage Stadium.