Sports Medicine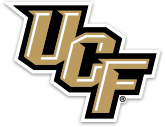 The mission of the UCFAA and sports medicine department is to protect and support the safety, health and well-being of our student-athletes by providing and coordinating a comprehensive array of professional health care services.

The sports medicine department is comprised of Certified Athletic Trainers, Licensed Physicians and several other health care professionals who collaborate to optimize performance and provide health care for the student-athletes competing in 16 intercollegiate teams out of four athletic training facilities. The team works together in the prevention, diagnosis, and intervention of emergency, acute and chronic medical conditions involving impairment, functional limitations and disabilities.

Under the director of sports medicine, the staff provides physical medicine and rehabilitative services for the student-athletes throughout the day, as well as first responder professional rescue services at the teams' practices and competitions. Physicians are also present in the athletic training room that coordinate with off campus services provided by the Jewett Orthopedic Clinic and Orthopedic Surgeons.