Community Outreach
Engaging with and serving the community is an important part of student-athletes' holistic development. Community engagement allows student-athletes to broaden their perspectives while also building camaraderie with fellow student-athletes and those in the community as they make a positive impact.

Boys & Girls Club | Hashtag Lunch Bag
Florida Hospital for Children | Habitat for Humanity
Knight of Giving | Miracle League | Pack to Attack Hunger
Relay for Life | Second Harvest Food Bank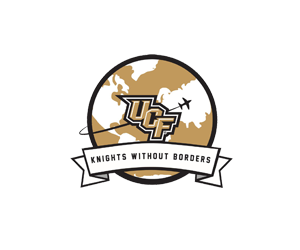 Knights Without Borders
An international/domestic week-long service learning initiative aimed at providing cross-cultural experiences while developing a sense of world unity. The inaugural KWOB trip was in 2013, since then trips include:
Costa Rica | Ireland | New Orleans
Panama | Puerto Rico | St. Vincent and the Grenadines


Outreach Requests from Charitable, Educational or Non-Profit Agencies
Request for UCF student-athletes can be done by completing the Outreach Request Form. Your request should be submitted a minimum of three weeks prior to the requested event. Please complete the form in its entirety, including:
Nature of the request and the desired role of the student-athlete(s)
Name of charitable, educational or non-profit agency
Complete contact information including name, address, phone number, fax, and email
Message, theme or focus of the requested event
Date, time and location of the requested event
Time commitment
Number of guests attending the event
Directions to and from the event from the UCF campus

Upon Receiving Your Request
UCF Compliance staff will review your request to determine if the involvement of student-athletes is permissible under NCAA guidelines.
If the request is deemed permissible by the compliance office, student-athletes will then be recruited to volunteer for the requested event. In some instances, time constraints prohibit student-athlete participation. In such instances, it may not be possible to secure volunteers.
You will be notified within one week of the requested event if student-athletes have committed to volunteer, or if student-athletes are unable to attend.

Outreach Guidelines
Student-athletes are not allowed to miss class for an outreach event
Due to the heavy demands on student-athletes, request will not be accommodated during the first or last two weeks of any semester.
Student-athlete participation is based on availability; there can be no guarantee of any specific Student-Athlete, coach or team.
All outreach requests must be received a minimum of three-weeks prior to requested event.
Outreach involving students typically must be targeted toward groups eighth grade and/or below due to NCAA Guidelines.
Outreach locations must be within a 20 mile radius of UCF.
No additional gifts or benefits can be provided to student-athlete volunteers, unless previously approved.
Student-athletes' name or picture cannot be used for promotional ventures of any non-profit agency.
UCF media staff may attend outreach events to shoot video or still photos of student-athlete involvement depending on availability.

Thank you for understanding the policies, procedures, and guidelines related to outreach request for UCF Student-Athletes.

Start the process by filling out the Student-Athlete Outreach Request Form.

Send Requests to:
Nicci Hopps, Director - Student-Athlete Welfare & Development
Email: nhopps@athletics.ucf.edu
Phone: 407-823-3126

Mailing Address:
Office of Student-Athlete Welfare & Development
Wayne Densch Center for Student-Athlete Leadership
Garvy Family Commons, 1st Floor
4582 North Orion Blvd
Orlando, FL 32816